Unlock your potential as a returned Volunteer with our latest initiative
Join us as we work to ensure a better and stronger Peace Corps as Volunteers return to service overseas.
Two years after all Peace Corps Volunteers were brought home because of COVID-19, they have begun to return to service and are now working alongside communities in some four dozen countries around the world — including Viet Nam. Invitations are out for Volunteers to return to more countries as well.
This is a hopeful time for the Peace Corps. But we're also living at a time of crisis and war. That makes even more urgent work to build peace and friendship across boundaries — around the world and here at home.
New Merchandise for the Holiday Season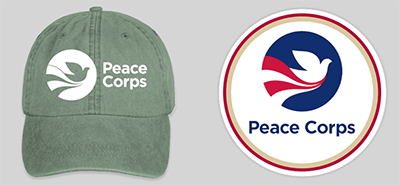 Visit our new Custom Ink Store to purchase new Peace Corps merchandise today. We will be regularly updating this store with new items in the coming months. Feel free to email store@peacecorpsconnect.org for more information or to suggest items that you would like to see in the future. For other merchandise, visit our other Shopify-powered store here.
Our Other Shopify-powered Store with More Products
Join National Peace Corps Association
Basic membership is free and open to everyone in the Peace Corps community, including friends and supporters. Membership includes a subscription to WorldView magazine. Become a Mission Partner and amplify our global social impact at a time when the world profoundly needs people committed to building peace and friendship.
WorldView Magazine
Published by National Peace Corps Association, the award-winning WorldView magazine serves the greater Peace Corps community with news, commentary, the arts, politics, and commerce of the cultures of the larger world. Each issue gives voice to Peace Corps Volunteers as they serve, to Returned Peace Corps Volunteers who are still dedicated to global service, and to everyone who wants to make the world a better place.
Explore the Current Edition here: Worldview Fall 2023 | Read it on the Worldview App
EXPLORE THE ARCHIVES: Read our 2022 Return to Service Edition | Read the 2022 Special Books Edition of WorldView |  Read the 60th Anniversary Edition of WorldView and previous editions.
Contribute to the Community Fund
The Community Fund mobilizes public and private financial support for NPCA's vital programs and initiatives.
It allows us to advance our three core goals: helping Peace Corps be the best it can be, empowering members and affiliate groups to thrive, and amplifying our community's development impact.
Give Now
Sign up for our newsletter!