Latest Updates

What global issue do you care about most?
Is it climate change, extreme poverty, responsible U.S. global leadership, or something else?    

RPCVs have an opportunity to answer this question in a new NPCA survey. As you well know, many in our community are already doing important work on a variety of global issues. We would like to see that work - and our members' influence on these issues - grow. We believe the results of the survey will assist affiliate groups - that means you! - in mobilizing support around key global issues and identifying the actions that RPCVs are most willing to take to address them.

Please share this link with your members and encourage them to respond. If they are on NPCA's email list, they will also get a direct email with a link to the survey. 
---
Welcome to our two newest affiliate groups
We are pleased to welcome two new groups to the NPCA affiliate group family:
Friends of Namibia International's goal is to build an international base of support and awareness for Namibia.
RPCVs at Yale will focus on sharing the culture from our countries of service, promoting outreach for international affairs at Yale, and learning from each other's experiences.
 
---
Welcome our new Community Engagement Associate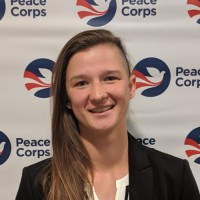 Arianna Richard joined NPCA in January 2020 as the Community Engagement Associate. Arianna works to further NPCA's goal of building increased capacity of affiliate groups, and to develop strategies for increased outreach and engagement of the Peace Corps community. Arianna also supports NPCA's advocacy program, coordinating events with multiple partners across the country to advocate for a better Peace Corps. Before joining NPCA, Arianna served as a Community Health volunteer with the Peace Corps in Eswatini (formerly Swaziland). Learn more
---
Ways NPCA Affiliates Can Support Peace Corps
The one big way for groups to support positive Peace Corps legislation, reject legislation to politicize Peace Corps' independence and increase funding after five years of stagnation? Plan to mobilize for NPCA's 16th annual National Days of Action in Support of the Peace Corps.
No matter your type of group, here's three ways you can help:
Geographic Groups: While activities kick off with a major Capitol Hill Lobby Day on March 5th, our goal is at least one solidarity activity in all fifty states anytime in March or April. Contact our Community Outreach Associate, Arianna Richard (arianna@peacecorpsconnect.org), for more details and to coordinate your events. Please include a summary of your top 2019 accomplishments.
Country of Service Groups: Organize a "virtual letter writing gathering" with your members. Or, if you have strong connections with your country's embassy, we would like to embed embassy representatives to participate in March 5th Capitol Hill meetings. Contact jonathan@peacecorpsconnect.org if you can help.
Special Interest Groups: Members of government agency groups can join us on Capitol Hill (using personal time in their personal capacity). Use this link to register for March 5th Capitol Hill advocacy.
---
Plan your group meeting or reunion at Peace Corps Connect in Seattle
Make your plans now! The next Peace Corps Connect national conference is in Seattle, WA on July 16-18, 2020. It's the perfect opportunity to have an affiliate group meeting, strategic planning session, or reunion. Let us know if you're interested and we'll help you with arrangements.
---
Affiliate group networking
Peace Corps Iran Association issued this statement: 
As a National Peace Corps Association affiliate representing one of the few Peace Corps countries to have been attacked by the United States, Peace Corps Iran Association deplores violence as a means of resolving international conflict and strongly encourages the pursuit of peaceful, diplomatic solutions with Iran. Based on the experiences of members who have traveled to Iran recently and from our knowledge of Iran's culture and history of coexistence with other countries, the Iran Peace Corps community wishes to convey to all Americans a message of goodwill and friendship from the Iranian people. We believe the current escalation of conflict between the United States and Iran to be unnecessary and counterproductive. We encourage all Americans to ask their Congressional leaders to let sober minds and diplomacy prevail, and to exercise their rightful role in decisions of war and peace for our country. For more information, see our recent newsletter, From the Field.
Women of Peace Corps Legacy invites affiliate groups to collaborate with them and with Dining for Women to host a viewing party for a live webcast on International Women's Day, March 8, 2020 from 4:00 pm – 6:00 pm Eastern.
The webcast is an educational and entertainment event with inspiring speakers on the climate crisis and how women experience and are addressing it. A call to action will be made for all viewers.
Save the date. Details will be updated on the NPCA website calendar as they become available.
 
RPCVs for Environmental Action is looking for RPCVs in these Congressional Districts: 
California 8th (a sliver that runs north from Los Angeles and Las Vegas to east of Sacramento),
Florida 4th (includes Jacksonville, Fernandina Beach and St. Augustine Beach),
Louisiana 6th (includes Baton Rouge and New Orleans), and 
anyone who may have served in Samoa. 
We need help contacting the four Members of Congress representing these districts and American Samoa to urge them to take action on climate change. They voted in support of Peace Corps in recent attempts to dissolve the agency, and we hope they will be open to creative thinking on climate change. If you or anyone you know can help, please contact Brady Fergusson at bradyf585@gmail.com. Many of the countries served by the Peace Corps are experiencing major negative impacts of climate change, and this advocacy project is a great way for RPCVs to effect positive change.
For more detail about how the RPCVs for Environmental Action are advocating in Congress for legislative action to manage climate change, read more and listen to our NPCA-sponsored webinar of October 9, 2019. Then contact Brady to find out how you can help.
---
Do you know a Peace Corps Kid? 
Julie Early Sifuentes, founder of the affiliate group Peace Corps Kids, is looking for people and families to participate in a book project. Julie, whose father served in Peru in the 1960's and whose mother is Peruvian, started Peace Corps Kids to build community among multicultural people and families who have come together through the Peace Corps experience. So far, the group has members who have family roots in 21 countries. 
The book will be a compilation of essays, interviews, and photos that reflect the experiences of multicultural people and families that were born through the Peace Corps experience. You can see some examples of these stories at www.peacecorpskids.com and on Instagram @peacecorpskids. 
Please pass this information along to people and families who might be interested and encourage them to participate. You can contact Julie at julie@peacecorpskids.com if you have any questions or are interested in being part of the project. 
---
Rhode Island Area Peace Corps Association Launches Online
Congratulations to Rhode Island Area Peace Corps Association, the latest NPCA affiliate group to launch their website on NPCA's Community Builder platform. Visit their website to learn more about the group, welcome them, and join! 
Learn more about how to get your group on the platform here.
---
Micro-Loans for your Peace Corps Communities
TCP Global is looking to partner with RPCVs and affiliate groups to share their successful and sustainable micro-loan model to expand the program into your country.
 
How It Works
Using the TCP Global model, loans are administered through organizations already working at the grassroots level in health, education, empowerment, etc. RPCVs with connections to small communities identify effective organizations and, assisted by TCP Global, help them establish small, zero-overhead, sustainable micro-loan programs to serve communities in perpetuity. By increasing the income of their clients, TCP Global partners find they are able to better achieve their primary mission goals. In addition to providing the entrepreneurs an alternative to exorbitant interest rates charged by daily lenders, TCP Global also strengthens the grassroots partner by providing them a steady revenue stream of interest earnings, which they can use to fund community projects.
 
What You Can Expect
TCP Global is ready to offer micro-loans to RPCVs and "Friends of" groups, and share their tools, resources, and mentor, at no cost, any friends-of group interested in establishing micro-loan programs for their country. TCP also does the fundraising through the NPCA Community Fund.
Interested? Contact Helene Dudley. 
Note for groups in the Americas: Thanks to funding from an anonymous donor and a tentative agreement with the Whole Planet Foundation, TCP Global has matching funds for a pilot program. Contact Helene for more information.
---
Divisional Board Directors
Reach out to the director in your division and add them to your email distribution list. In fact, you may already have them on your list, as we transfer the permanent emails as directors change. Add groups@peacecorpsconnect.org (which goes to NPCA staff working with groups) and npcaglf@peacecorpsconnect.org (which goes to the Affiliate Group Network Coordinator, to be elected in spring 2020), then the director for your division:
Nikole Allen (Northeast U.S.)
npcanortheast@peacecorpsconnect.org
Tom Potter (Southern Tier U.S.)
npcasouth@peacecorpsconnect.org
Keith Beck (West U.S.)
npcawest@peacecorpsconnect.org
Mary Owen (Upper Midwest U.S.)
npcamidwest@peacecorpsconnect.org
Evelyn Ganzglass (MidAtlantic and Nationwide U.S.)
npcamidatlantic@peacecorpsconnect.org
Elizabeth Genter-Barrett (Europe, North & East Africa)
npcaeuropeneafrica@peacecorpsconnect.org
Faith Van Gilder (West, Central and Southern Africa)
npcawcsafrica@peacecorpsconnect.org
Katie Long (The Americas)
npcaamericas@peacecorpsconnect.org
Jed Meline (Asia and the Pacific)
npcaasiapacific@peacecorpsconnect.org

See the Full List of Board Directors
---
Update Your Group Profile
NPCA's online Affiliate Group Directory is a great way for potential new members to find and learn more about your group! Visit it here, find your group, and if needed, make updates. Watch the video below to learn how.