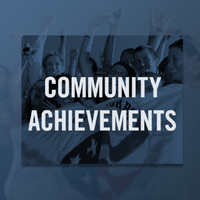 Community News - Achievements of RPCVs
Author: Peter Deekle
July 2019
PEACE CORPS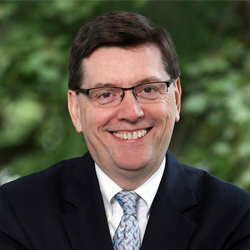 Mark Gearan, the longest serving president in the history of Hobart and William Smith Colleges, concluded his duties as president at the end of the 2016-17 academic year and now serves as Director of the Institute of Politics at the Harvard Kennedy School. At the time of his appointment in 1999, he was one of the youngest college presidents in the nation, previously serving as Director of the Peace Corps

Rowland Scherman was the subject of a documentary film by Chris Szwedo, titled Eye on the Sixties. He was one of the first photographers for the Peace Corps in 1961, documenting the work of volunteers all over the world. His photographs appeared in Life, Look, Time, National Geographic, Paris Match, and Playboy, among many others. The documentary has been shown on public television and at the Smithsonian. It was recently aired on PBS stations in June.
ZAIRE (DR CONGO)

Lisa Korte has been named director of Audubon's Corkscrew Swamp Sanctuary in Florida. Dr. Korte is a wildlife conservationist with expertise in tropical forests and biodiversity. She spent six years as the director of the Smithsonian Institution's Gabon Biodiversity Program, overseeing and implementing conservation, research, and education project, followed by two years in Liberia as the Natural Resources Management Team Lead with the United States Agency for International Development.
ETHIOPIA

Richard Lipez (Stevenson) (1962-1964) has published the 16th novel in his Donald Strachey Mystery series. The paperback edition is titled Killer Reunion.
LIBERIA

Kristen Zozulin (2013-2014), a fourth-year medical student at Quinnipiac University in Conneticut, has been awarded a Benjamin Kean Travel Fellowship awared by thge American Society of Tropical Medicine and Hygiene. She served in Liberia during the Ebola crisis, and won the 2017 Babette Tang Humanism in Healthcare Essay contest.
MALI

Nadira Branch (2003-2005) received a Fulbright award to travel to the Ivory Coast. She will work in the country's Ministry of Women, Family, and Children, securing funding for critical programs that serve women and children. She'll also spend time on an independent research project on economic diplomacy.
NIGER

Barbara and Bill Kirker (1960s) returned to their original Peace Corps site to expand a local hospital they had originally built. In three years, the Kirkers expanded the hospital from 42 to 164 beds and established the Second Chance School, a primary school for children ages 8-13 who have not yet received an education. They inspired friends to start the nonprofit organization, KARMA — the Kirker African Medical Relief Association — to support their activities in Niger and other parts of Africa.
NORTHERN MARIANA ISLANDS
Mary Casey (1969-1971) spent a week in El Paso, Texas serving the refugees after their detention at the U.S. border. Following her recent experience in spring 2019, she urged other RPCVs to "take the challenge" and see what the southern border is really like by volunteering two weeks in El Paso at Annunciation House.

THAILAND

Suzanne McCormick (1989-1991) on July 31, 2019 will become U.S. president of United Way Worldwide. She will work with almost 1,200 local and state offices United Ways around the country. One of her top priorities will be leading the organization through its ongoing digital transformation.
---
Please share your news with us! Email Peter Deekle.
---