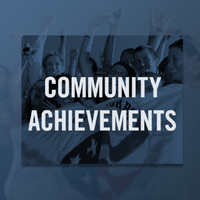 Community News - Achievements of RPCVs
Author: Peter Deekle
December 2019
ARMENIA

Liz Barron (2017-2019) has been chronicling her experiences and observations pertaining to her Peace Corps service through her blog marigoldmoment.com. Read her everyday adventures in Armenia and elsewhere.
COLOMBIA

Vicky Ramakka (1972-1974) is a a published academic writer who is now writing for popular publications. She recently published her first novel, The Cactus Plot, through Artemesia Publishing. This environmental mystery is set in northwest New Mexico, featuring a botanist dealing with conflicting uses of public land.
ECUADOR

Andrea Erickson-Quiroz (1988-1990) is currently the managing director for water security at The Nature Conservancy, a charitable environmental organization. She has been with the organization for more than 21 years. She leads a team of freshwater scientists, policy experts, economists, and conservation practitioners to identify, test, and deploy strategies to secure and protect water sources.
HONDURAS

Jerry Bauer (1975-1977) is the director and program manager for international cooperation with the USDA Forest Service International Institute of Tropical Forestry in San Juan, Puerto Rico. He is among the RPCVs interviewed in the new Peace Corps documentary, A Towering Task, and had a role in helping the filmmakers in the early stages of the production.
PARAGUAY
Mark Jacobs (1978-1980), a former Foreign Service officer, has contributed a new short story, "Wild Turkey," to Maple Tree Literary Supplement. He has published more than 140 stories in magazines, including The Atlantic, Playboy, The Baffler, The Hudson Review, and The Iowa Review. He is fluent in Spanish and Turkish.
SIERRA LEONE

Allen Mondell (1963-1965), an East Dallas filmmaker, has produced a new documentary film that recounts the experiences of Peace Corps Volunteers. Waging Peace: The Peace Corps Experience aired on November 28, 2019 on PBS affiliate KERA. The documentary is told almost entirely through letters, journals, emails, and blogs of former Volunteers.
WEST INDES

Vicky Hausman is the co-founder of Forward Majority, an organization focused on winning state legislative power to address the gerrymandering and voter suppression that undermines democracy.
ZAMBIA

Katerina Paone (2018-2019) witnessed firsthand during her Peace Corps service how climate change has caused food and economic insecurity decreased educational attainment, prompting her to write an editorial, The Poor are Hurt Most by Climate Change: The people who are hurt have contributed the least to greenhouse gas emissions in the November 15, 2019 issue of the Flathead Beacon (Montana).
---
Please share your news with us! Email Peter Deekle.
---